I know it's January but I love our Christmas pictures so much I just had to share them with you anyway! My husband and I have been married for a year and a half and we hadn't had professional pictures taken since our wedding so I was itching to do our first family pictures together! They turned out perfectly "us" with him being his sporty, casual self and me rocking all things frilly and feminine. I couldn't be happier to hang these on our wall.



My sweet hubby wore his favorite Home Alone Inspired sweatshirt (his favorite childhood movie) and I wore my outfit from my last post "Tulle and Tinsel". We shot these near my house in Lehi, Utah. I made this holly crown out of a piece of garland from a craft store and found the plastic mistletoe in my parent's Christmas decor stash… instant Christmas photo props! After we got these gorgeous pictures back from from Diana Putnam Photography I designed our Christmas cards myself! (Scroll down to the very bottom of the post to see it.)

And below is our Christmas cards that I designed myself and had printed by Pro Digital Photos in Pleasant Grove, UT. Their staff was super helpful, printed them same-day (THANK YOU!) and they turned out absolutely beautifully! Then I bought these kraft envelopes at my favorite Hobby Lobby and voila! Christmas Cards done in a weekend! (DEFINITELY broke a sweat though *wink*)

My Christmas Look:
Signature Tulle Skirt by Vintage Divinities
Plaid shirt from Rue21 (I actually bought a men's because the women's were all sold out!)
Earrings from Cents of Style
Brilliant Ovals Headband from Think Pink Bows 15% off promocode LOVELY15
Necklace from Forever 21 (last season)
Booties from Plato's Closet
I made the Christmas crown myself from craft store garland.
Lip color "Flygirl" LipSense Liquid Lip Color by SeneGence via Leta Green.
Hair by @hair.lashes.bymarkelle.
His Christmas Look:
Jeans from Rue21
Shoes from Nike
Home Alone Inspired Sweatshirt "Merry Christmas Ya Filthy Animal" made for us my a friend with their cricut.
Christmas Cards Printed by Pro Digital Photos in Pleasant Grove, UT.
Photography by Diane Putnam Photography (mention my blog and get 20% OFF your photo session!) Diana is also hosting a wedding photography giveaway where one lucky couple will win a wedding package worth over $2,000! So if your man just put a ring on it… hurry over and enter HERE! (Entries end Jan 25th and voting begins Jan 30th) If you've already had your big day but still want to share the love, head over to my Instagram @lovely_deseret to nominate couples to enter and you can win a $50 gift card!
This was a super fun post to write and I hope you enjoyed getting to know my husband and I a little bit more! (I hope there wasn't too much kissing for you! haha!)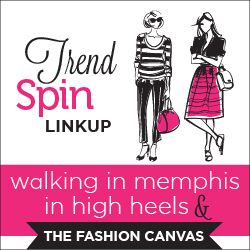 This look is featured in the Buffalo Plaid Trend Spin Link-Up Hosted by Walking in Memphis in High Heels, The Fashion Canvas, and guest host Love, Olia! I'm so excited to be a part of this trend link-up and will definitely be ready for more! Next week is Leather and Suede.. I think my "Upper East Side" look will fit perfectly!
XOXO,